250+
Trusted Satisfied Customers
Welcome To ZAARA BIOTECH
Emerging Biotechnology innovations in Micro-algae and Seaweeds.
The startup focuses its efforts on resolving food and energy crisis using Micro algae and seaweeds. In joint collaboration with Indian council of Agriculture and Research- CIFT Cochin, Govt. of India, the company designing Photobioreactors using micro algae, and taken great leaps in bringing India to the forefront of Bioengineering.
Food and Beverages
Micro algae and seaweed based Food and Beverages with High nutritional profiles based on the Geo locations under the Brand B-lite.
Photo Bioreactors
Micro algae based Photo bioreactors for House hold, City model- Artificial trees and Industrial scale- Exhaust based, for the reduction of carbon foot prints.
Cosmetics
Seaweeds and Algae based Organic Cosmetics with sophisticated biotech technology.
Feed and Fertilizers
Development of High quality feeds and Fertilizers using Seaweeds and algae.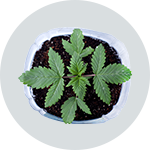 About Company
We Manage Algal -Seaweed based Product Strategy
Good For Health
Algae and seaweeds may be one of the most nutrient-dense foods on earth.
Monitoring Best Products
Development of customer targeted high quality products and frequent quality checks in each process, ensuring consistency in product quality and performance.
User & Product Research
Qualified research team performs best out come based product development in various Research stations.
our services
We Offer Best Sustainable solutions in climatic change and Feeding the nation Forward.
special features
We Provide Various Seaweed and Algal products For Good Health and well being
Single cell Protein based Products
Great source of Single cell proteins helps in digestions and act as instant energy booster from the oral cavity it self.
Carbon trapping systems
Utilizing the photosynthesis potential of micro algae and enabling higher carbon absorption and act as artificial trees
Quality and Healthy
Designed FMCG products are manufactured with international standards and enabled the proposed outcome engineered from the beginning it self.
who we are
We Provide Sustainable Solutions in Food and Energy crisis
Design and development of FMCG and Photo bioreactors helps in enhancing sustainable habitat by reduction of malnutrition and carbon emissions using Micro algae and Seaweeds. In collaboration with various Institutes all over the world we formed out sophisticated designs in innovations in bio engineering field for peaceful environment.
Implementing Algae and seaweed based diet plans for the customers based on the nutritional profiles of various locations.
Utlizing the potential properties of Micro algae and setting generation of energy in various aspects Including, Bio fuel to Electricity.
CERTIFIED ABI - CIFT Member